GameDistribution SDK for Construct 3
Installation
In your Construct3 project, go to Menu > View > Addon manager
Click Install new addon
Select and upload the .c3addon file you've just downloaded
Restart the editor (refresh your browser if you are using the online version)
Double click your stage and select GameDistribution SDK
Select the new GameDistribution SDK object in the project folder.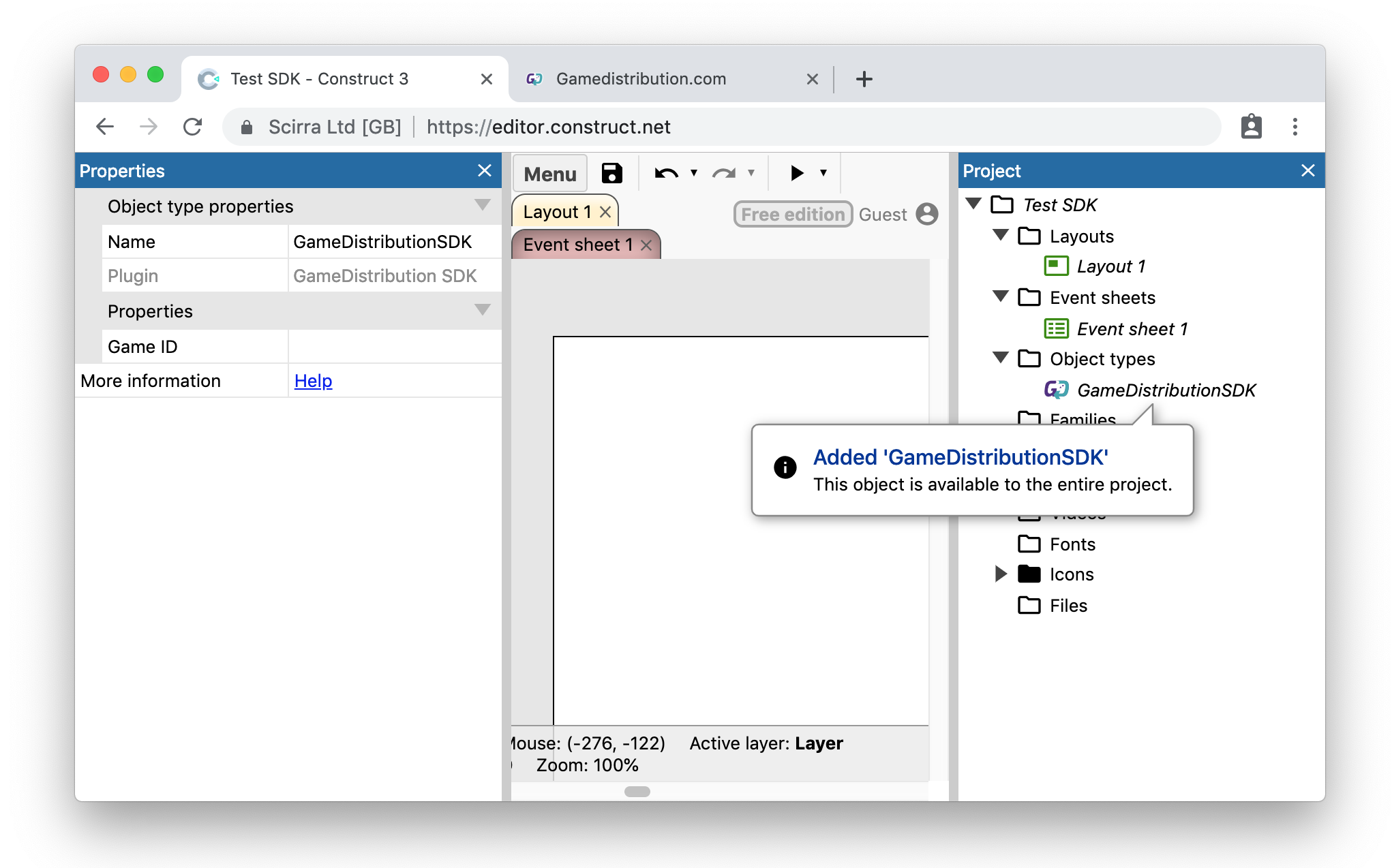 Copy your Game ID and paste it into the Game ID field in the object properties.
You can find your Game ID within your Gamedistribution control panel after creating a new game.
Making ads appear
Making ads appear is very easy. Simply use the Show an advertisement action from the GameDistribution SDK object within your event sheet.
It is very important that you pause your game and mute any audio when an ad is being displayed.
The SDK provides two events (Advertisement is active and Advertisement is not active) for you to use in order to accomplish this.
Rewarded ads :boom: :new:
Users can watch an in-game video and receive rewards (like in-game currency, premium content, extra lives and credits, etc) in return. For detailed explanations: Rewarded Ads are here!
Recommended way of using rewarded ads is preloading the ad first and show it when your user wants to get a reward. Our SDK provides an event (Is rewarded advertisement available) for this purpose.
To preload a rewarded ad is also very easy! Just use our Preload a rewarded advertisement action.
To show the rewarded ad, simply use the Show a rewarded advertisement.


IMPORTANT: DO NOT FORGET TO CHECK REWARDED ADS FLAG on https://developer.gamedistribution.com for your game. Otherwise, your game is unable to request rewarded ads.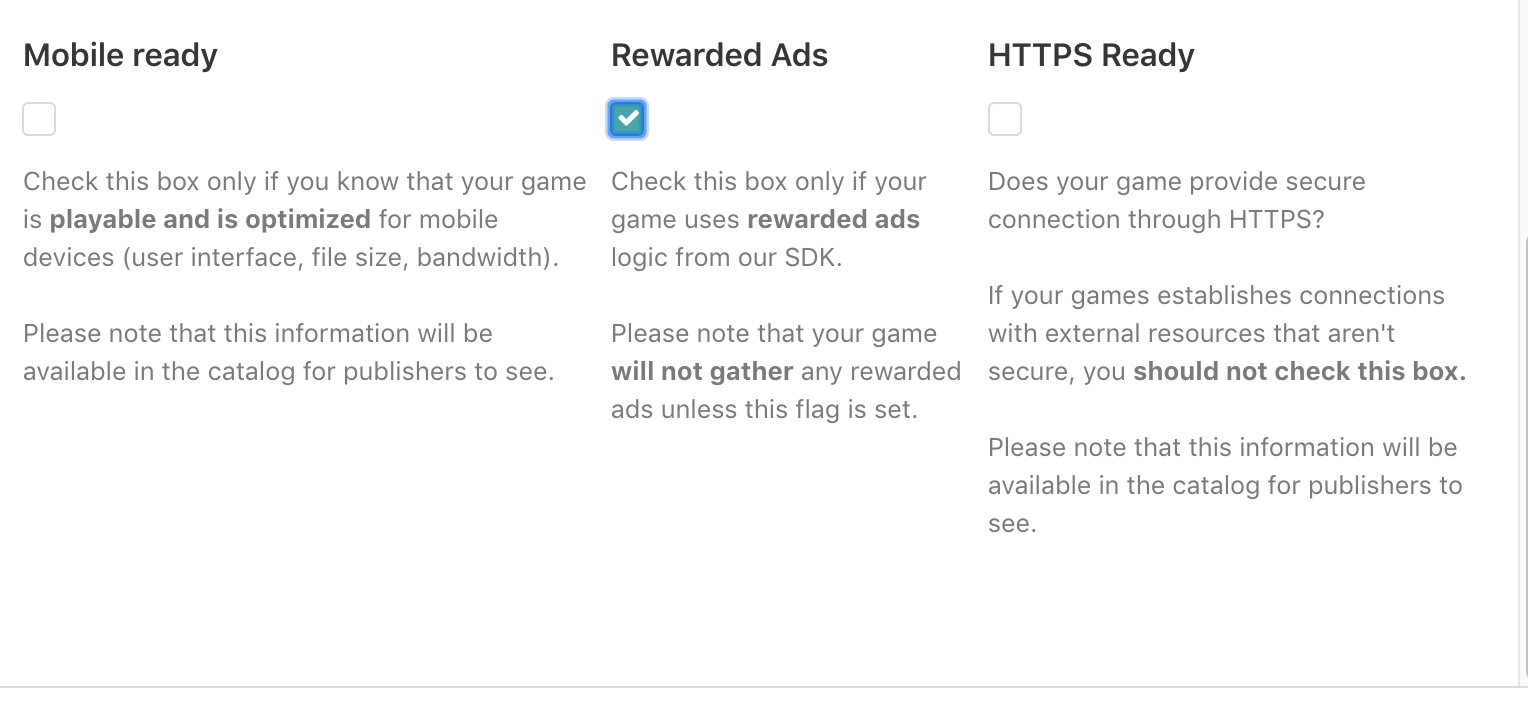 Best Practice for Rewarded Ads
You can use multiple ad slots for rewarded ads and give your players multiple way of gathering rewards. Samples below is very nice way of implementing this feature.
Also, check Superhero.io game to see how rewarded ads are implemented.
Let them watch an ad to increase their attacks!

No coin no pain? Oh, it is not. Let them gain some free coins.

Who doesn't want a second chance?

Your players can take their chances to gain some buffs!

You can give away some daily gifts to your players.